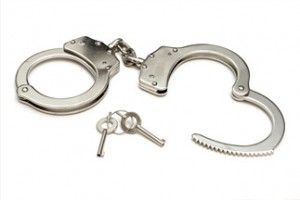 Is this your first time arrested? Guy Seligman is an experienced criminal defense lawyer for first time offenders.
We provide representation of first time offenders accused of a crime.
If you have never been arrested or charged with a crime, being arrested can be a frightening, stressful and embarrassing situation. Are you wondering what the criminal justice system has in store for you. Let the law office of Guy Seligman answer these questions.We will use your lack of a criminal record will work to your advantage.
Guy Seligman and his legal team has handled hundreds of cases for first time offenders in Fort Lauderdale. Many of our criminal cases result in dismissals, nolle proses or acquittals. However, your criminal offense and the number of offenses for which you are charged will have and effect on the outcome. Because you are a first time offender there are more options available to you.
You must choose a criminal defense lawyer wisely and quickly.
Given time and the opportunity we can meet with pre-filing prosecutors prior to the arraignment (formal filing of the charges). Your first-time offender status can be used to your advantage and may result in preventing the filing of the charges and in reducing felony charges to misdemeanors.The faster you hire us, the faster we can go to work and attempt to convince the prosecution that this is,in fact, a one time arrest We cannot impress upon you more strongly, the need to intervene quickly.If you do not,you run the risk of the prosecution filing the charges for which you were arrested by the police. Perhaps we can throw in the curve ball right away .
Other options include:
Pre-trial Intervention and pre trial diversion programs are an alternative.
These programs are offered in misdemeanor and in simple felony cases. You may be asked to perform community service hours, drug testing, an anger management class or a values class. When you complete the program successfully, the State of Florida will nolle pros (dismiss) all the charges against you. at that point we can expunge your record, so no one will ever know you were arrested.
Plea Bargaining
Your clean record will help when a during negotiations on your behalf. Our goal will be a withhold adjudication The first prevents you from having convicted felony on your record losing your civil liberties This also entitles you to have your records sealed .An employers or friends will not be able to find out about your criminal arrest. charges. However, you can end up with a short term of probation and minimal conditions.
Trial by jury or judge is the final potential outcome,but this is a first offense and Guy Seligman is a skilled criminal defense trial lawyer. He will use this to his every advantage.
Call the law office of Guy Seligman at 954-760-7600 and rest assured you are in good hands. Contact us for the greater Fort Lauderdale area including: Coral Springs, Pompano, Deerfield Beach, Hollywood, Davie, Mirimar, Pembroke Pines and all of Broward County,