Fort Lauderdale Criminal Defense Lawyer
Guy Seligman has handled hundreds of arrests in Fort Lauderdale. Criminal cases can result in dismissals, we shall no longer prosecute, or negotiations in your favor but, we must act fast. Contact a Fort Lauderdale Criminal Defense Lawyer Today. Call 954.760.7600
Fort Lauderdale Criminal Lawyer
Speak to A Fort Lauderdale  Criminal Defense Lawyer
Guy Seligman is a local Fort Lauderdale criminal defense lawyer with a criminal defense office in downtown Fort Lauderdale at 320 SE 9th St for over 25 years. Guy  has  been in front of Fort Lauderdale  criminal judges  and negotiated with the Fort Lauderdale  state attorney and local prosecutors for decades. If you are arrested on criminal charges in Fort Lauderdale you will need an experienced Broward County criminal lawyer. If you are convicted you can be faced with years of jail time. Guy Seligman has almost three decades experience in defending people accused of a crime in Fort Lauderdale , Hollywood, Hallandale, Pembroke Pines, Pompano Beach, Deerfield Beach and Coral Springs. I can also help you in Miami and Palm Beach County. Let a criminal defense lawyer with over 25 years experience fight for you: A Fort Lauderdale Criminal Defense Lawyer You Can Trust I  started my  criminal defense career at the Dade County State Attorney's office and  later, the Fort Lauderdale Public Defender's office in the late 1980's.   I have  spent the last 25 years building relationships with prosecutors, judges, law enforcement officers and court officials.  Call me  at 954 760-7600 I can respond  24 hours a day
Click to Call Now!
Are you facing Domestic Violence, Drug or Drug Distribution, or Juvenile Charges? Don't risk jail time. Call Florida Criminal Defense Lawyer Guy Seligman today! Call 954 760-7600
Guy Seligman 954-760-7600 320 SE 9th Street Fort Lauderdale Florida, 33316 320 SE 9th St, 33316
Call 954-760-7600 to speak with Guy Seligman. Fill out the contact form and Guy will get back to you immediately. A Juvenile criminal conviction can have a lasting effect on your child's life.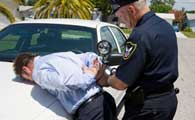 Guy Seligman brings 25 years of experience to the Fort Lauderdale courtroom fighting DUI charges. He is your DUI Defense choice in the Greater Fort Lauderdale area for any drunk driving charge.
Fort Lauderdale Juvenile Defense Lawyer
When your juvenile child is suspected of violating a criminal statute, the procedure is different from that used for adult offenders. Florida has created a special juvenile court system for minors who get into trouble with the law. Are you looking for a Fort Lauderdale juvenile lawyer to assist your child and avoid a conviction on their permanent record?
I have defended many minors accused of a crime
I have represented children accused of juvenile criminal charges in Broward County, Palm Beach County and Miami-Dade County. I have helped many distraught parents and helped young adults get their lives back on track.
I have protected the rights of parents and the rights of their child.
I have a special interest in helping first offender, juveniles
Federal  Criminal Lawyer In Fort Lauderdale
Specific  crimes can be charged in Federal court.  The consequences of being charged in Federal court are serious and you will need a criminal lawyer who is admitted to practice in Federal Criminal Court. I have defended:
Child Pornography charges
Computer Crimes
Conspiracy charges
Credit / Debit Card Fraud charges
Drug Manufacturing charges
Drug Trafficking and Distribution charges
Embezzlement
Extortion
Forgery
Insurance Fraud
Racketeering / RICO
Securities Fraud Charges
Tax Evasion and  Fraud
Telemarketing Fraud
Uttering a forged Instrument
White Collar Crimes
Wire Fraud
PVP and Frakka possession of trafficking
Fort Lauderdale Criminal Defense Lawyer For Misdemeanor Charges
Assault and Battery
Domestic Violence
Disorderly Conduct
Driving Under the Influence
Loitering
Marijuana Possession (Cannabis Possession)
Petty Theft
First Offense Prostitution
Resisting an Officer without Violence
Criminal Mischief
Disorderly Conduct
Indecent exposure
Lewd behavior
Loitering
Marijuana possession (under twenty grams)
Possession of drug paraphernalia
Shoplifting
Ticket Scalping
Trespassing
Vandalism
Criminal Defense Lawyer 24 hr Helpline
If you are arrested on criminal charges in Fort Lauderdle you will need an experienced Broward County criminal lawyer. If you are convicted you can be faced with years of jail time. Guy Seligman has almost three decades experience in defending people accused of a crime in Ft Lauderdale, Boca Raton, Pomapno Beach, Deerfield Beach, Hollywood, Hallandale, Oakland Park, Coral Springs and all of Broward County. Let a criminal defense lawyer with over 25 years experience fight for you:
Have you been arrested? Click on your charge to learn how Guy Seligman can help you.